Simplifying the way you manage CE's, Audits, certificate distribution, office compliance, and Events.
CE Zoom allows attendees to
and complete evaluations for both live and self-study courses. CE Certificates are automatically issued.
Make your company the Hero with the added benefits that attendees receive simply by using CE Zoom  such as CE Storage, Tracking, Compliance, License Management and More.
---
These are just a few of the companies already working with CE Zoom
What People Are Saying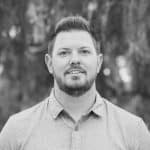 CE Zoom is great for us because when pitching offices or DSO's about our setup, on the backside it's great because we actually offer live Continuing Ed for practices. One hour for each office, for each of their people that attend. We use it in the setup. When they're getting set up to learn and roll out Solutionreach in their practice, we're able to give them that CE credit and it counts as live CE credit. We're setting them up with the best practices for patient communication and engagement, and they're able to roll that out better for their entire group and their entire practice.