CE Tracker For All Your CE Needs
organize. host. learn. track. manage. renew & more
CE Zoom is an all-inclusive continuing education (CE) management system, uniquely unprecedented (or unrivaled) by any other CE platform in existence today. In a class by itself, 12 distinctive platforms allow the
PROFESSIONAL
CONFERENCES
COMPANIES
OFFICES
CORPORATE MGMT
REGULATING BODIES
to pick any combination of components individually or utilize all together to manage CE compliance.
---
Services tailored specifically for Dental Professionals to get things done!
Did you know we offer solutions for State and Licensing Bodies?
CE Zoom offers the first and only completely automated state specific compliance and auditing tool.
and more...
CE Zoom stores an exportable list of courses, objectives, rosters, CE hours offered, sponsors, presenters, and survey results.Documentation is important. Paper files stored in a folder somewhere deep in a filing cabinet are a thing of the past. If you are a certified approved provider offering CE, this information is required and mandatory to submit to whomever you are approved through.
Use over 25 different categories to organize and track expenses occurred though out the year.A great organizational tool for all your job related tax receipts. The expense overview separates all expense totals in an easy to view graph.
Whether you are a conference seeking out quality, certified CE presenters, or a speaker looking for the next gig, our speaker connector is the best way to find speakers and get noticed! So start connecting!
What People Are Saying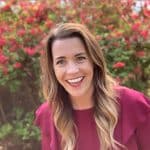 We had a huge gap and huge hole because we could not offer any CE. What CE Zoom has done for us is help automate that process. It's helped us to be able to give CE certificates for the meetings that we have, and it's also allowed us to track our providers. When we have nearly 50 providers that we are responsible for and making sure everybody has what they need so that they're in compliance with our state, CE Zoom has taken a huge weight off of our shoulders and has made it really, really easy for us.