Overview
Please note your TIME ZONE!
This Course is a Live Webinar and will be live-streamed:
6:20 pm ET, 5:20 pm CT, 4:20 pm MT, 3:20 pm AZ, 3:20 pm PT
Current Evidence-Based Fluoride Strategies in the Prevention and Management of Carious Lesions
Elizabeth Pitts, RDH, MS
Elizabeth is a graduate of Howard University where she received a Bachelor of Science in Biology in 2007. She is also a two-time graduate of the University of Michigan where she received a Bachelor of Science and a Master of Science in Dental Hygiene in 2012 and 2017, respectively.
Her career began as a clinical research dental hygienist working at the Michigan Center for Oral Health Research (MCOHR). MCOHR was established as a clinical research facility centered on patient care with a mission to improve oral, dental, and craniofacial health. She also worked as a public health dental hygienist, practicing under Public Act 161 to perform dental hygiene preventive and therapeutic services in access to care shortage areas in the State of Michigan.
Currently, she has a full-time position with the Michigan Department of Health and Human Services as the Medicaid Dental Policy Specialist. Also, she holds a joint position with the University of Michigan School of Dentistry as a Clinical Research Coordinator and Adjunct Clinical Assistant Professor. Her professional memberships include Sigma Phi Alpha-Nu Chapter, the American Dental Hygienists' Association (ADHA), the National Dental Hygienists' Association (NDHA), and the American Dental Education Association (ADEA).
Current Objectives:

· Understand evidence-based recommendations for non-restorative caries management including the use of caries risk assessment to inform clinical decision making
· Understand the evidence on how best to use SDF as an approach in the management of cavitated carious lesions
· Understand the efficacy of fluoride use (e.g., amount, concentration, frequency, post use behaviors, etc) to prevent and arrest caries lesions in primary and permanent teeth
· Compare and contrast different fluoride strategies (at home and professionally applied)
· Understand non-fluoride strategies for caries control (including sealants, polyols, antimicrobials, pre and probiotics, and calcium-based strategies)
*** Zoom Webinar ***
6:20pm- Welcome, announcements
6:30pm-8:30PM Presentation
2 CE ADHA Members: $15 | Non-Members: $30 | DDS: $50 |
No refunds
CE Certificate is distributed through your CEzoom account. You will need the verification code given during the presentation

You will be unable to join and ineligible for CE credit if you are more than 15 minutes late to the presentation. No refunds will be given.
Become an ADHA member to get the discounted member pricing of $15 !!!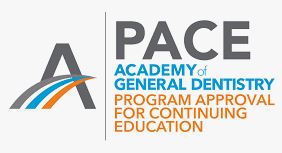 Approved PACE program
Provider FAGD/MAGD credit.
Approval does not imply
acceptance by a state or
provincial board of dentistry or
AGD endorsement.
09/16/2020 to 09/15/2024
Provider ID #208117
Course Contact:
Sandyksutton@yahoo.com
Course Categories:
Preventative Dental Services
Provider Approval:
Michigan Only - (AGD-PACE) Academy of General Dentistry Program approval for Continuing Education
Educational Type:
Live
Educational Method:
Lecture
Prerequisites :
None
https://support.cezoom.com/how-to-verify-my-course
https://support.cezoom.com/how-to-find-my-certificates

Sponsor(s):
None
Conflict of Interest Disclosure:
None
All CE Zoom related support:
support.cezoom.com
Date / Time
Thu, Feb 23, 2023: 06:20 PM - 08:30 PM ET
Location
Online
Tuition
15-50