Overview
Please note your TIME ZONE!
This Course is a Live Webinar and will be live-streamed:
6:00 pm ET, 5:00 pm CT, 4:00 pm MT, 4:00 pm AZ, 3:00 pm PT
.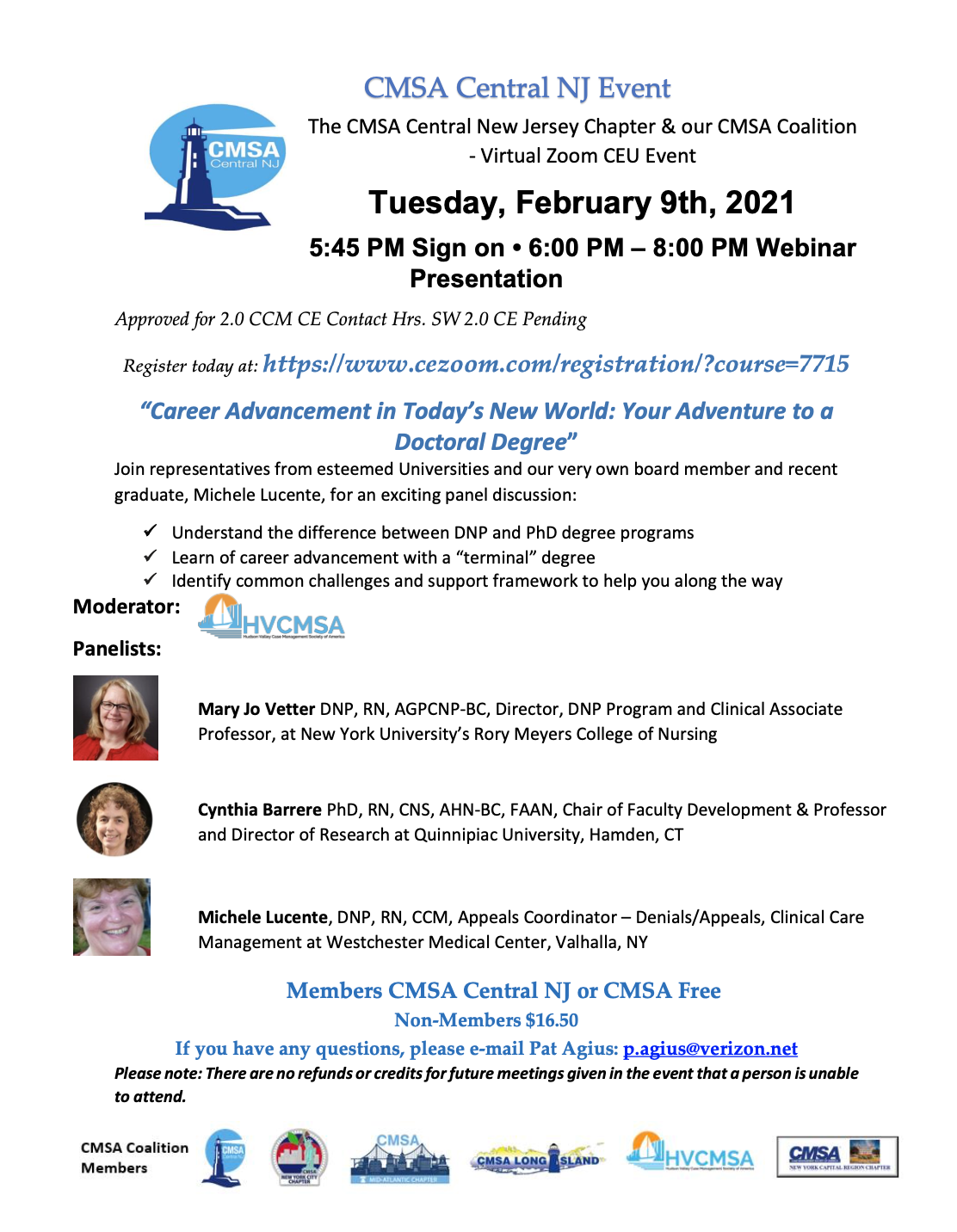 Course Contact:
p.agius@verizon.net
Course Categories:
Business courses that related to your profession
Provider Approval:
CCM (Commission for Case Management) PACE,NYS Education Dept. State Board for Social Workers
Educational Type:
Live
Educational Method:
Lecture
Prerequisites :
none.
Sponsor(s):
None
Conflict of Interest Disclosure:
None
All CE Zoom related support:
support.cezoom.com
Date / Time
Tue, Feb 9, 2021: 06:00 PM - 08:00 PM ET
Location
Online
Tuition
Member's Free and Non-Members $16.50