Overview
Please note your TIME ZONE!
This Course is a Live Webinar and will be live-streamed:
6:20 pm ET, 5:20 pm CT, 4:20 pm MT, 3:20 pm AZ, 3:20 pm PT
Applying Brief Motivational Interviewing During Patient Care
Michelle C. Arnett, RDH, MS
Michelle Arnett graduated from the University of Detroit Mercy (UDM) School of Dentistry in 2004 with her certification in Dental Hygiene and a Bachelor of Science. She began working in private clinical practice and had a fulfilling clinical career for ten years before pursuing a graduate degree. Michelle Arnett's interest in education and research led her to the University of Michigan (U-M) School of Dentistry where she obtained a Master of Science in Dental Hygiene (MSDH) in 2016.
As a MSDH student, she was invited to join the U-M Dental Hygiene (DH) faculty. From 2015-2018, she taught in the entry-level and degree-completion DH programs and was a clinical research coordinator and practicing dental hygienist in the U-M Department of Graduate Periodontics.
Michelle Arnett joined the University of Minnesota in 2018 as a Clinical Tenure-Track Assistant Professor in the Department of Primary Dental Care. She teaches Periodontology, Communications, and the Dental Hygiene Care Process: Clinical Application III and IV. In addition to teaching in a didactic setting, she also teaches in clinic and conducts research in the area of motivational interviewing and periodontology.
Michelle Arnett's professional memberships include Sigma Phi Alpha-Nu Chapter, American Dental Hygienists' Association (ADHA), and the American Dental Education Association (ADEA).
Objectives:
1. Know the importance of effective communication during patient care
2. Define Motivational Interviewing (MI)
3. Describe the "Spirit of MI"
4. Value brief motivational interviewing (BMI) as a communication approach in a dental setting
5. Discover the guiding strategies, RULES, and Elicit-Provide-Elicit for supporting positive behavior changes
*** Zoom Webinar ***
6:20pm- Welcome, announcements
6:30pm-8:30PM Presentation
2 CE ADHA Members: $15 | Non-Members: $30 | DDS: $50 |
No refunds
Certificate is also distributed through your CEzoom account. You will need the verification code given during the presentation

You will be unable to join and ineligible for CE credit if you are more than 15 minutes late to the presentation. No refunds will be given.
Become an ADHA member to get the discounted member pricing of $15 !!!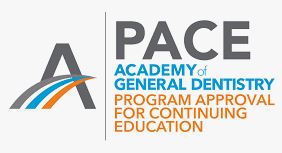 Approved PACE program
Provider FAGD/MAGD credit.
Approval does not imply
acceptance by a state or
provincial board of dentistry or
AGD endorsement.
09/16/2020 to 09/15/2024
Provider ID #208117
Course Contact:
Sandyksutton@yahoo.com
Course Categories:
Patient Relations, Communications, Management,Oral / Health Education & Patient Counseling
Provider Approval:
Michigan Only - (AGD-PACE) Academy of General Dentistry Program approval for Continuing Education
Educational Type:
Live
Educational Method:
Lecture
Prerequisites :
None
Sponsor(s):
None
Conflict of Interest Disclosure:
None
All CE Zoom related support:
support.cezoom.com
Date / Time
Thu, May 18, 2023: 06:20 PM - 08:30 PM ET
Location
Online
Tuition
15-50