Overview
Course Contact: conferencechair@massdha.org
Course Categories: Guidelines or Statutes Regarding Workplace Safety,Governmental Regulations: Federal / State / Local,Ethics & Law
Provider Approval: Associated, affiliated, sponsored, approved, accredited, or offered by the (ADHA) American Dental Hygienists' Association
Educational Type: Self Study
Educational Method: Electronically mediated with a testing mechanism (internet, one-way & two-way transmissions through open broadcast, closed ciruit, cable, microwave, broadband lines, fiber optices, satelite, or wilreless communications devices)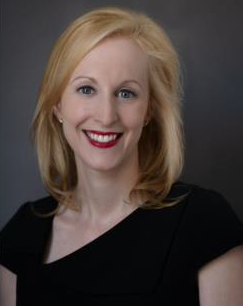 Erin A. Kierce, RDH, MS, MPH is the Chief Compliance Officer for New England Family Dentistry in Marlborough, Massachusetts and Adjunct Faculty of Graduate Studies at MCPHS University in Boston, Massachusetts. After twelve years of practicing dental hygiene, Erin has devoted her career to clinical compliance, safety, and risk management. She has developed, implemented, and maintained compliance and safety systems for multiple dental offices of varying specialties throughout New England, including establishing standards and policies pertaining to regulatory requirements. Erin has presented continuing education courses in the areas of pediatric oral health, chronic disease management, maternal oral and obstetrical health, clinical compliance, documentation and record-keeping, infection control and OSHA, and quality assurance. She is a member of the American Association of Public Health Dentistry, the American Dental Hygienists' Association and Alpha Eta and Sigma Phi Alpha Honor Societies.

Course Description:

The content and maintenance of the patient record is a fundamental component within the field of dentistry. The dental record is a legal document that records any and all patient encounters, including disease diagnoses, clinical notes and observations, treatment and services performed, and all patient-related communications, including informed consent, oral hygiene recommendations, and review of medical history. However, treating patients during an active public health pandemic renders these principles an even greater significance. In addition to the expectations of the dental record established by the state's governing body for dental professionals, the state and department of public health have also issued directives indicating the establishment of written practice guidelines and attestations for patient care. Therefore, the dental professional must maintain consistent and accurate patient records while also upholding documentation relating to patient care during this pandemic.
This course will provide a comprehensive review of proper chart documentation as it relates to the role of dental professionals, with specific attention for care performed during the state's phased re-opening plan. The speaker will incorporate established regulations of local state-dental boards pertaining to the patient record and will describe the process and importance of internal auditing as an approach to risk management. This course will also describe how accurate record keeping can be used in defense of allegations of malpractice and the legal implications for dental providers.
Course Objectives:
At the completion of the course, the participant will be able to:
Define and distinguish all essential components of the dental record.

Discuss the breakdown of the state's re-opening plan as it pertains to written clinical guidelines.

Understand the necessity of concise documentation for care rendered during a public health pandemic.

Characterize and identify the scope of practice for dental professionals in maintaining the dental record.

Appreciate the benefits and significance of establishing medical necessity, including documentation of disease diagnosis and plan of treatment.

Recognize the specific state-dental board regulations pertaining to patient records.

Understand the legal aspects of standard of care and informed consent as it relates to the field of dentistry.

Recognize the role of proper documentation in quality patient care delivery, as well as identify methods to monitor and improve the documentation processes within an office.

Discuss the process of auditing and provider training and rehabilitation.
Prerequisites :
None
Sponsor(s) :
Chewsi
None
All CE Zoom related support:
support.cezoom.com
Date / Time
Self Study - On Demand
Location
Tuition
$10.00 - $20.00