Overview
Please note your TIME ZONE!
This Course is a Live Webinar and will be live-streamed:
7:00 pm ET, 6:00 pm CT, 5:00 pm MT, 5:00 pm AZ, 4:00 pm PT
"Dental Implants: Peri-Implantitis and The Lord of the Ring of Bone"
Presented by Dr. Wayne Harrison
2 CEUs

Course Description:
Peri-Implantitis is arguably the "800 lb. Gorilla" that can affect the long-term prognosis for all dental implant restorations. This course will address the root causes of peri-implantitis and make recommendation for preventing it as well as treating it.
Course Objectives:
• Discuss dental implant design and its role in preventing peri-implantitis
• Review the role of the dental implant-abutment connection in preventing the colonization of bacteria that can lead to peri-implantitis

• Discuss the role of the patient in preventing peri-implantitis

• Discuss the role of the hygienist in addressing peri-implantitis
• Discuss tips, tricks and pearls for treating peri-implantitis
About the Speaker: Wayne R. Harrison, DDS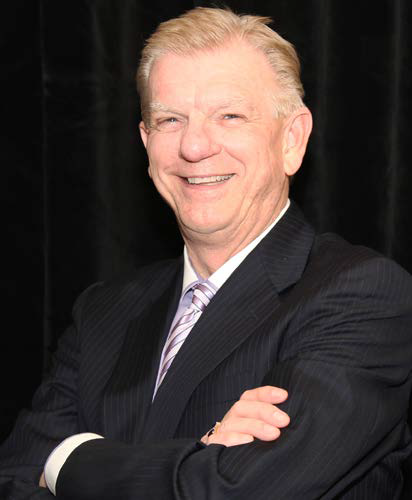 Dr. Harrison has over 35 years of experience in healthcare both in private practice and as an executive and consultant. He has a strong business background including startups, business & product development, strategic planning, management and sales & marketing. Wayne is a native Californian and received his undergraduate training at Pacific Union College in Angwin, California where he earned a B.A. degree in Trumpet Performance. He completed his master's degree in education at Sacramento State University and Pacific Union College. Following the completion of his pre-dental studies at Sonoma State University, Dr. Harrison attended Loma Linda University School of Dentistry where he graduated with highest honors including membership in the Omicron Kappa Upsilon National Dental Honor Society.
He established a private dental practice in Chula Vista, California focused on cosmetic, reconstructive and implant dentistry. Dr. Harrison was fortunate to have received his dental implant training from Professor Branemark, Torsten Jemt, Stephen Parel and the late Dan Sullivan to name a few and was the 2nd general dentist to achieve fellowship in the Academy of Osseointegration.
Dr. Harrison was tabbed by Nobel Biocare to establish a dental implant mini residency program that he delivered to hundreds of specialists and general dentists throughout the United States. In addition to his successful private practice and mini residency programs, Dr. Harrison lectured nationally and internationally on a variety of dental topics. Forced to leave his private practice early due to a neuromuscular disease, Wayne and his partners establish an industry leading patient education software company and direct to consumer marketing program for dental implants. He continues to maintain his healthcare consulting business helping companies build and maintain cohesive management and leadership teams based on the principles of Trust, Discipline, Commitment, Accountability and Vision.
Dr. Harrison currently serves as VP of Sales & Operations for Ditron Dental USA where he is working closely with their management team to establish the Ditron Dental USA brand.
COST:
PDHA Academy Member $10
Dental Hygienist-ADHA Member $15
Non-members/Dentists/Staff $20
Course Contact:
cecillyrudalavage@gmail.com
Course Categories:
Implantology & Care of Implants,Periodontics (Diagnosis, Treatment (surgical/non-surgical), Maintenance, Scaling / Instrumentation, Supportive Perio Therapies),Clinical Application / Techniques / Procedures
Provider Approval:
Associated, affiliated, sponsored, approved, accredited, or offered by the (ADHA) American Dental Hygienists' Association,The Pennsylvania academy of Dental Hygiene studies
Educational Type:
Live
Educational Method:
Lecture
Prerequisites :
None
Sponsor(s):
None
Conflict of Interest Disclosure:
None
All CE Zoom related support:
support.cezoom.com
Date / Time
Tue, Oct 26, 2021: 07:00 PM - 09:00 PM ET
Location
Online
Tuition
$10-20