Overview
Please note your TIME ZONE!
This Course is a Live Webinar and will be live-streamed:
1:00 pm ET, 12:00 pm CT, 11:00 am MT, 10:00 am AZ, 10:00 am PT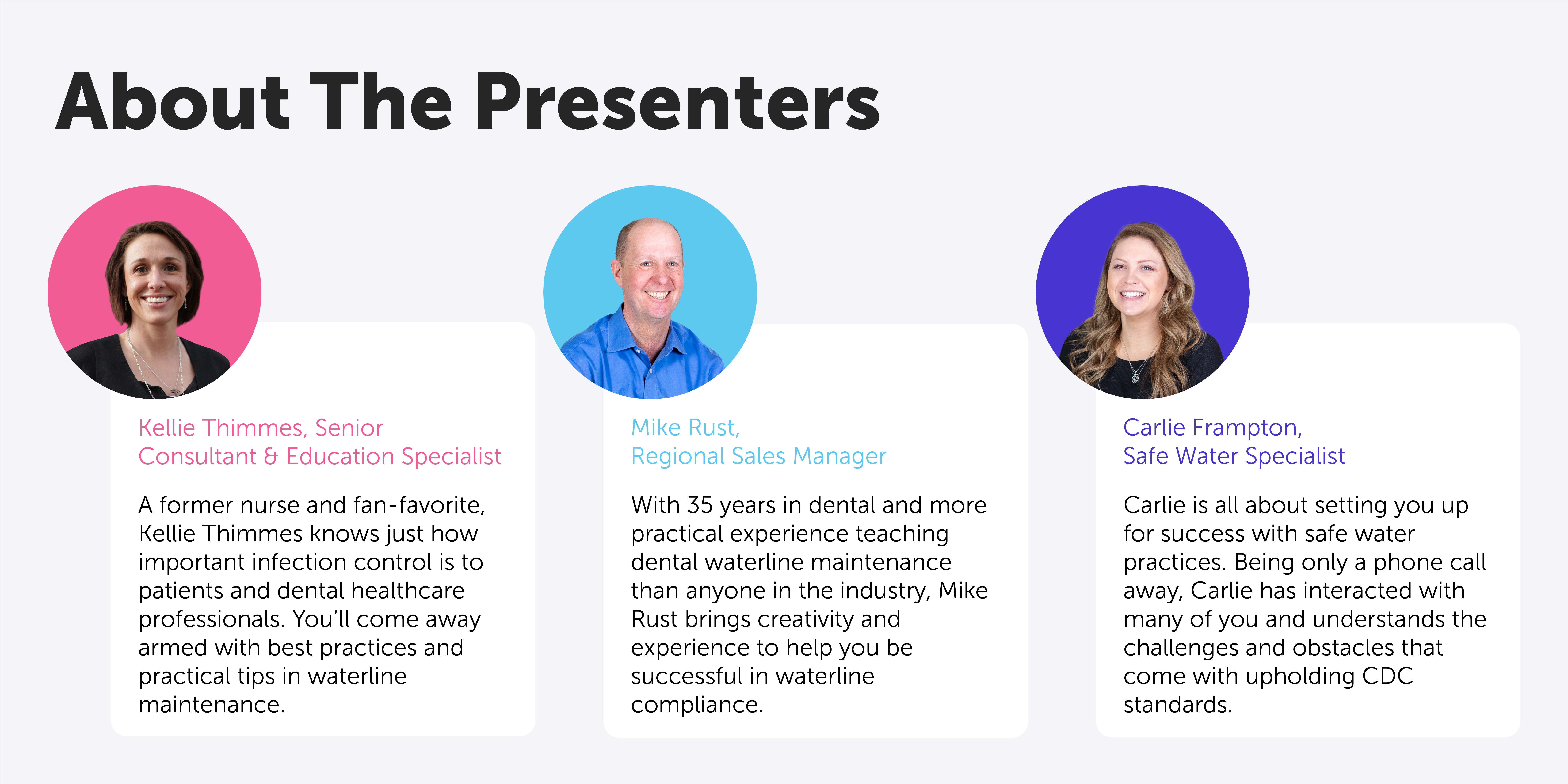 This activity has been planned and implemented in accordance with the standards of the Academy of General Dentistry Program Approval for Continuing Education (PACE) through the joint program provider approval of Zoom Education, LLC and, CareStack/ Darby. Zoom Education, LLC is approved for awarding FAGD/MAGD credit.

Course Contact:
andrewn@proedgedental.com
Course Categories:
Infection Control w/o OSHA (infection control must follow the cdc guidelines)
Provider Approval:
Nationally Recognized (AGD-PACE) Academy of General Dentistry Program approval for Continuing Education
Educational Type:
Live
Educational Method:
Lecture
Prerequisites :
None
Sponsor(s) :
ProEdge Dental Water Labs
Conflict of Interest Disclosure:
Affiliated and/or Associated with Kellie Thimmes, Mike Rust, Carlie Frampton, and Andrew Nobilini are all employees of ProEdge Dental Water Labs.
All CE Zoom related support:
support.cezoom.com
Date / Time
Fri, Sep 3, 2021: 11:00 AM - 12:00 PM MT
Location
Online
Tuition
0