Overview
Please note your TIME ZONE!
This Course is a Live Webinar and will be live-streamed:
8:50 am ET, 7:50 am CT, 6:50 am MT, 5:50 am AZ, 5:50 am PT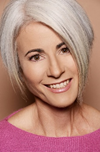 "Beating the Odds: A Story NOT Silenced by Stage IV Oral Cancer"
Eva Grayzel
Friday December 4, 2020
8:50 am EST- Updates, announcements
9:00 am-1:30 PM EST 4 CE Lecture (11-11:30- break)

Eva Grayzel told her story at the 2003 National ADA conference on the main stage to 9,000 dentists. That's when she knew she her story needed to be heard. Since then, she has become the voice for oral cancer, speaking internationally at dental/ medical and survivorship conferences on the patient perspective. She performed her story as a one-woman show Off-Broadway. Eva founded Six-Step Screening, an oral cancer awareness campaign and for the success of the campaign was given honorary membership to the American Academy of Oral Medicine. She is the author of two children's books to empower children with coping skills and communication strategies when someone they know has cancer. She is the creator of 'My Story Legacy,' a 12-page guide to document personal stories, life values and wisdom. https://www.sixstepscreening.org
COURSE OBJECTIVES:
· Integrate oral cancer screenings with patient education
· Optimize screening techniques and patient care
· Develop a standard of care for screenings
· Understand long-term effects of radiation to the oral cavity
· Protect yourself from liability in an oral cancer case.
9:00 -11:00 AM Presentation with Eva Grayzel
11:00 -11:30 AM Break
11:30-1:30 PM Presentation with Eva Grayzel
You will be ineligible for CE credit if you are more than 15 minutes late to the presentation. Limited spots, register early to reserve yours.
Become an ADHA member to get the discounted member pricing!!!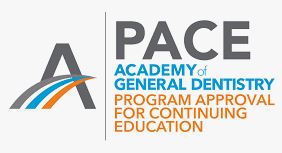 Approved PACE program
Provider FAGD/MAGD credit.
Approval does not imply
acceptance by a state or
provincial board of dentistry or
AGD endorsement.
09/16/2020 to 09/15/2024
Provider ID #208117

Course Contact:
greaterdetroitdha@outlook.com
Course Categories:
Oral Pathology (Diagnosis and Treatment of Oral Pathosis, HPV/ Herpes Virus, Oral Cancer, Sexually Transmitted Infections)
Provider Approval:
Nationally Recognized (AGD-PACE) Academy of General Dentistry Program approval for Continuing Education ,Michigan Only - (AGD-PACE) Academy of General Dentistry Program approval for Continuing Education
Educational Type:
Live
Educational Method:
Lecture
Prerequisites :
None
Sponsor(s):
None
Conflict of Interest Disclosure:
None
All CE Zoom related support:
support.cezoom.com
Date / Time
Fri, Dec 4, 2020: 08:50 AM - 01:30 PM ET
Location
Online
Tuition
50-150