Overview
Course Description (Repeat of 9/24/2020 course):
Direct access to dental hygiene has become a familiar phrase in the last few years. With the rise of mobile dentistry and Teledentistry, these alternative practice models are hitting the spotlight. Individuals with access to care issues need willing, ready, and enthusiastic oral healthcare providers to bring these much-needed services to them. Many practitioners are interested in alternative practice but may not be sure just where to start. This course will walk you through a basic plan to "Get Started" and provide you with the tools you'll need to further develop your goals and understanding of direct access care.
Course Objectives:

· Discuss critical issues in providing direct access to dental hygiene care to the geriatric population.
· Understand the various direct access environments and how they differ from private practice.
· Understand the value of interprofessional teamwork.
· Discuss the challenges of treating the geriatric population in long-term care facilities
Additional speaker: Ilya Babiy, RDH, EPP, MS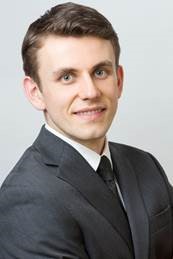 Course Description (This is part 2 of a 2 part series. Session 1 to be held on 3/18/21.)
Whether you are interested in creating your own direct access practice or simply utilizing your skills in a new way by perhaps branching out into public health dental hygiene, this course will further clear up some of the mysteries of direct access dental hygiene care. This course dives deeper into the details of what it takes to create a direct access business. We will walk you through the first and essential steps and help to paint the picture of what it takes to go from dreaming about moving beyond the operatory to actually realize your direct access goals.
Understand the first steps in setting up your own business entit

Learn about contracting with insurance companies, patients, and facilities.

Demystify the what, where, and why of mobile dental equipment.

Discuss new patient intake and generating new business.

Discuss the important role of being a community resource.
Date / Time
Thu, Mar 18, 2021 - Thu, Apr 8, 2021
Location
Online
Tuition
$15 per course