Overview
ILLINOIS DENTAL HYGIENISTS' ASSOCIATION

ANNUAL SESSION & GENERAL ASSEMBLY
November 8th & 9th, 2019
Malcolm X College
1900 W Jackson Blvd, Chicago, IL 60612
Free On Campus Parking Available for Conference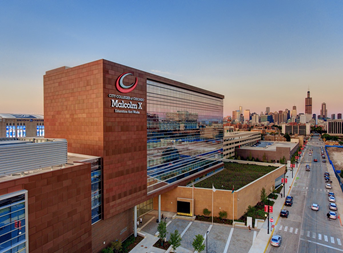 The Illinois Dental Hygienists' Association's Annual Session/General Assembly is our state conference, planned by dental hygienists, with the specific needs of dental hygienists as our top priority. Join your colleagues for up to 7 hours of CEUs presented by state and national speakers, social events, networking and more than 15 exhibitors and sponsors.
Make sure to visit our exhibitors to discover the latest products/services and have them stamp your Sponsor Card. Turn in your fully stamped card to receive 1 CE for visiting the exhibit hall!
This year, you will use CE Zoom for registration, payments, course surveys, printable CE certificates and as a site to save your CEUs should you need to access them in the future. Simply create an account at www.cezoom.com prior to registering for the conference.
Course Information:

Dr Katherine Schrubbe ~ "OSHA & CDC Dental Infection Control Compliance and Updates"


Dona Schulz ~ "The Implant is Restored; Now What?"
Complete Schedule of Events - Coming soon!
ILHy-Pac Fundraiser: Don't forget to register separately to register for the fundraiser on Friday night at Park Tavern Chicago. The money goes to support legislators that support hygienists.
Presidents Luncheon: You will not want to miss Saturday afternoon's Presidents Luncheon. Enjoy the delicious, delights from Pompei. FREE
PHDH Panel Discussion: A panel discussion will be held to discuss the Public Health Dental Hygienist Certificate.

During this panel discussion, we will cover how the PHDH bill evolved to be added to the Illinois Dental Practice Act, what's the latest news, how to earn PHDH certificate and its impact on the public sector. Have all your questions answered by those who have direct knowledge on the subject. Illinois has a tremendous access to care problem, learn how OUR professional organizations are working to help us achieve the certificate and protect our licenses.
Register before September 21, 2019 to take advantage of early bird pricing.

Full Weekend Conference Badge Pricing




Early - 9/21/2019*

Pre - 11/7/2019

Onsite - 11/8/2019

ADHA Member Rate

$130*

$155

$170

Potential Member Rate

$160*

$175

$200


Dental Assistant

Dentist

Student Rate




$160

$160

$25

$175

$175

$25

$200

$200

$25



*Early bird registration ends 9/21/2019 !
Hotel Accomodations: Make your conference experience complete by booking your hotel stay at the Chicago Marriott at Medical District/UIC, 625 South Ashland Avenue at W Harrison St. Chicago IL 60607. For reservations, call 312-491-1234 and mention IDHA Annual Session for special pricing. There is a free shuttle to transport you to/from hotel to Malcolm X Campus.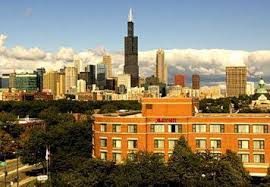 Date / Time
Fri, Nov 8, 2019 - Sat, Nov 9, 2019
Location
Malcolm X College
1900 W Jackson Blvd
Chicago, IL 60612
Tuition
N/A