Overview
The South Carolina Dental Hygienists' Association would like to invite you to our 26th Annual Dental Hygiene Symposium. This year's symposium promises to be one of our best yet!
We are excited to have our first paperless symposium. All registrations, payments, and CE certificates for Symposium 2018 will be handled online through our partnership with CE Zoom. Signing up for an account and making a profile is easy and, once you have your account, CE Zoom can help you organize and track your continuing education credits.
This year's SCDHA Dental Hygiene Symposium will be featuring
Lillian Caparila, RDH, BSDH, M Ed
Carol Jahn, RDH, MS
Lori Paschall, CDA, CPFDA, CRFDA, FADAA
Multi-Speaker Discussion Panel
Richard Harvey, CPR instructor
Our three main event speakers will be presenting a total of 5 courses for a total of 12 CEUs. The Saturday Special Event Lunch and Learn will add an additional 1 CEU for a grand total of 13 CEUs! Each course has been carefully selected to bring new information and knowledge to today's clinical hygienist, whether a seasoned clinician or a new hygienist just embarking on their dental hygiene career. #lifelonglearning

*Exhibitor Hall *
Ultralight Optics * Patterson Dental * Dental Tease * Hu-Friedy * GSK * Orascoptic * Johnson&Johnson * Cetylite * Atlanta Dental * Jack's Dental Depot * Henry Schein * Young Dental * Premier * Heartland Dental * Waterpik * Brassler * and more to come!
Our sponsors and exhibitors have generously donated door prizes, auction items, and samples.
We'd like to thank the 2018 SCDHA Dental Hygiene Symposium sponsors

Premier
Waterpik
Hu-Friedy
Patterson
GSK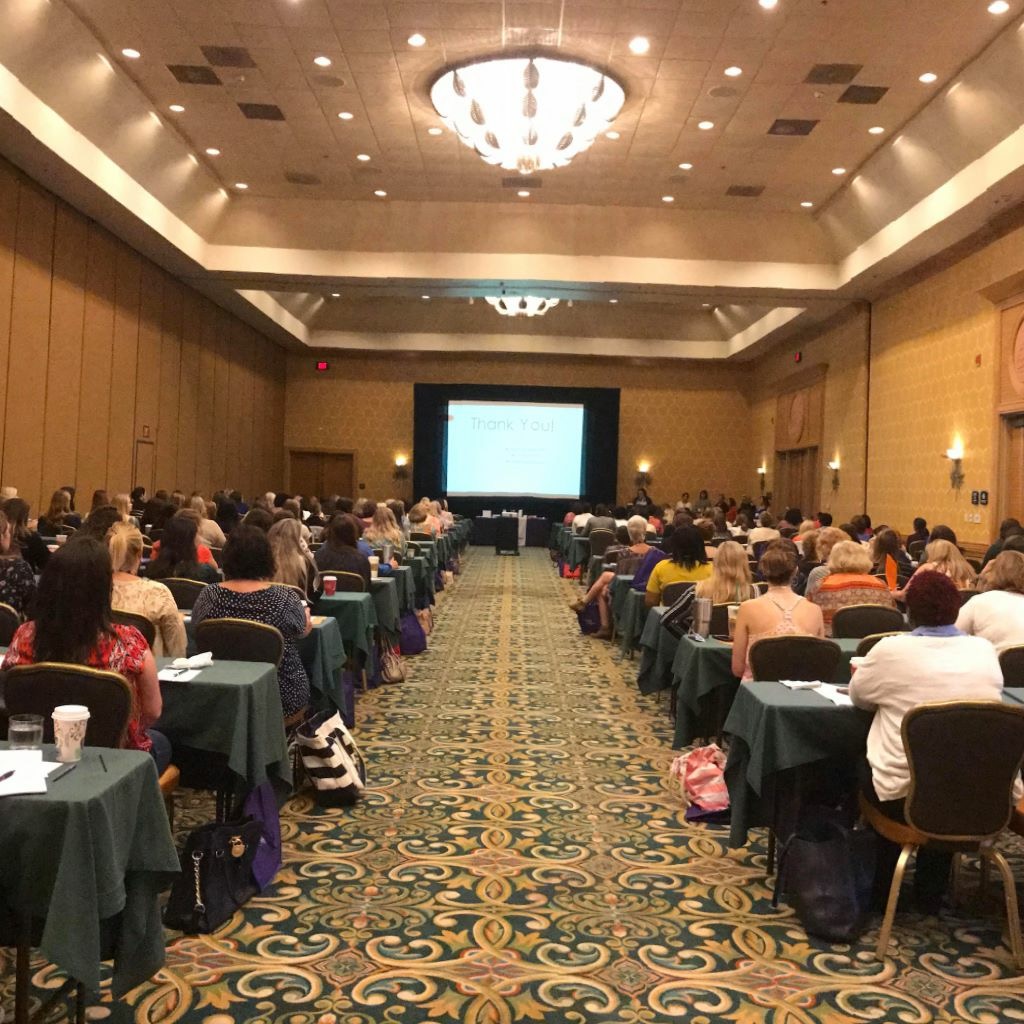 ONE DAY PASS
$189.00 for NON-ADHA member, $159.00 for ADHA member
TWO DAY PASS
$229.00 for NON-ADHA member, $199.00 for ADHA MEMBER
*A $30.00 LATE FEE WILL BE ADDED TO THE ONE AND TWO DAY PASSES AFTER SEPTEMBER 26, 2018.
STUDENTS -- FLAT FEE $50.00
CPR -- $50.00
LUNCHES -- $25.00 PER LUNCH
If you need an printout of the schedule and fees for employer approval, please go to scdha.org
*THIS IS A LICENSE RENEWAL YEAR* And as such, the symposium committee has taken care to schedule courses that meet licensure requirements. We have included an infection control course on Saturday, October 6th and a limited attendance CPR course will be available on Friday October 5th ( for an additional fee, under special events).
*STUDENTS* Your registration includes the featured courses on Friday and Saturday and the Student ADHA meeting on Friday afternoon. The South Carolina Dental Hygienists' Association will be providing light snacks during the Student Meeting. You are welcome to purchase the lunches that are available during the Symposium's lunch meeting on Friday and the Lunch course on Saturday for an additional $25.00 each. We would love to see you at our Friday night President's Reception and Auction! A wonderful chance for networking and fun plus the chance to bid on some great dental hygiene products that make practicing easier!
*SPECIAL LUNCH EVENT* On Friday, enjoy lunch with SCDHA and observe our meeting as we finish our end of year business. This is also a "must attend" if you want to stay informed with the state of dental hygiene in South Carolina.
Are you curious what the South Carolina Dental Hygienists' Association does for the dental hygienists of South Carolina? We will be discussing changes in practices and policies for South Carolina's dental hygienists and legislation pertaining to dental hygienists' scope of practice in South Carolina. We will also hold our candidates' forum for the 2019 election.
We have arranged for a wonderful hot lunch buffet, which is sure to please everyone's taste, to be available for purchase and will be meeting in the Symposium main event room. There will be time to enjoy your meal while listening to the business meeting, freshen up or visit the vendors one more time. No rushing around looking for a lunch place, hoping you'll be done in time. No searching for another parking space.
If you want to be an informed and involved South Carolina dental hygienist and not rely on what you "read in a Facebook group", this is the event for you! Our wonderful exhibitors are staying open during this lunch break so our attendees can eat lunch, listen to the business meeting AND visit the exhibitors without rushing. This special event lunch will be available for purchase under the "Special Events" portion of registration.
*SPECIAL LUNCH AND LEARN (1 CEU) EVENT* Have you ever wondered about working as a dental hygienist outside the traditional private practice operatory? On Saturday, we have 5 amazing dental hygienists speaking on practicing as a dental hygienist in alternative settings. This round table discussion panel features
·

Andy Codding, RDH (Dental Tease/ Dental Hygiene Academy with Student Board Review)
·

Alicia Johnston, RDH ( sales rep for Young Dental and founder of the nonprofit "Grace Smiles" school program)
·

Clare Van Sant, RDH (experience in mobile dental hygiene in nursing homes and currently in BMW clinic)
·

Cathy Milejczak, CDA, RDH, MSPH, Ph.D. ( former director of Midlands Tech Dental Hygiene Program and experienced in mission work)
·

Jenny Price, RDH ( Special Needs RDH in a Facility Setting).
Their experiences and journeys will be discussed during this lunch and learn worth 1 CEU. We encourage every hygienist who has ever thought about working "outside the op" to come! This course will be an additional $25.00 fee to the symposium 1 or 2 day registration fee and
includes
the catered sit-down luncheon.
*CPR* Richard Harvey will be offering a limited attendance CPR course on Friday afternoon, a box lunch option will be offered for purchase during this course. This course will be an additional fee to the symposium 1 or 2 day fee. The boxed lunch will be available for purchase during registration. Both will be found under the "Special Events" portion of registration.
Please be sure to stay for our Annual President's Reception and Auction on Friday. The auction, as always, will have great baskets and individual items. In the past, offerings have ranged from wine, to jewelry, to beauty baskets, to amazing dental hygiene products! Both a live and silent auction, get ready for some friendly competitive bidding. Grab a drink at the bar, enjoy some light hors d'oeuvres and be ready to mix, mingle and bid!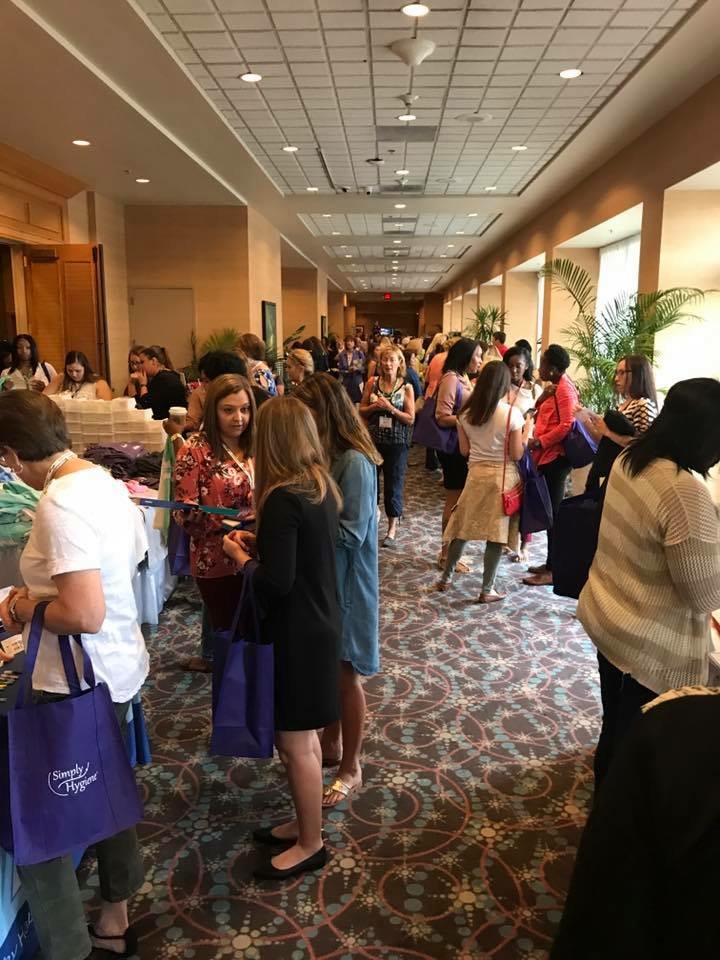 26th Annual Dental Hygiene Symposium Schedule
FRIDAY OCTOBER 5TH, 2018
7-8:00am REGISTRATION CHECK-IN Towers Hall
7:30am EXHIBITS AND MARKET PLACE OPEN (exhibits open till 1:30pm) Cambridge Hall
8-8:30am OPENING GREETINGS FROM PRESIDENT NANCY JOHNSTON *student recognition and door prizes* Kensington DEF
9am-12:00pm Changing the Face of Dental Hygiene: Expert Clinician and Prevention Speaker" 3CEU Lillian Caperila, RDH, BSDH, M.Ed. Sponsor: Premier Kensington DEF
10:30-11:00am BREAK AND VISIT EXHIBITS Cambridge Hall
12:00-2:00pm CPR with RIchard Harvey (box lunch available for separate fee)
12:15-1:45pm ENJOY LUNCH WITH SCDHA! SCDHA Business Meeting and Buffet Luncheon (hot buffet lunch available for purchase) Kensington DEF
1:45-2:00pm INSTALLATION OF SCDHA OFFICERS Kensington DEF
1:00-2:00pm STUDENT RECEPTION AND SCSDHA MEETING WIndsor AB
2:00-5:00pm "The Mystique in Changing Patient's Behavior" Use of Motivational Interviewing Techniques in Healthcare Settings 3CEU presented by Lillian Caparila, RDH, BSDH, M.Ed. Sponsor: Premier Kensington DEF
5:30-7:00pm PRESIDENT'S RECEPTION AND AUCTION Vista 1 and 2
SATURDAY OCTOBER 6TH
7-8:00am REGISTRATION CHECK-IN Towers Hall
7:30am EXHIBITS AND MARKET PLACE OPEN (exhibits open till 1:30pm) Cambridge Hall
8:00-10:00am Current Trends in E-Cigarettes, Hookahs, & Tobacco Use 2CEU presented by Carol Jahn, RDH, MS Sponsor: Water Pik Kensington DEF
10:00-10:30am BREAK AND VISIT EXHIBITS Cambridge Hall
10:30-12:30pm There's No Generation Gap Here: How to Treat Patients from 8 to 98 2CEU presented by Carol Jahn, RDH, MS Sponsor: Water Pik Kensington DEF
12:30-2:00pm Exploring Clinical Options: The Dental Hygienist in Alternative Settings *LUNCH AND LEARN* 1CEU Kensington G
2:00-4:00pm Infection Control in Practice: Guidelines and Recommendations for Instrument Processing 2CEU presented by Lori Paschall, CDA, CPFDA, CRFDA, FADAA Sponsor: Hu-Friedy
HOTEL INFORMATION AND REGISTRATION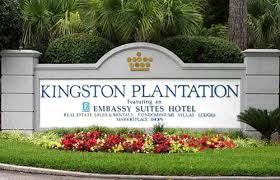 * RESERVE YOUR HOTEL ROOM BY SEPTEMBER 3RD, 2018 *
Call (800) 876-0010, option 1 for Kingston Plantation 2 Bedroom Lodges or option 2 for the Embassy Suites. Please identify yourself as an attendee of the SCDHA Event and use the following SRP code for Embassy: HYG and the following SRP code for the Kingston Plantation Lodges: HYK to get the SCDHA Symposium discount rate
-Your web page address/link for Embassy Rooms is:
- Your web page address/link for Kingston Plantation Lodges is: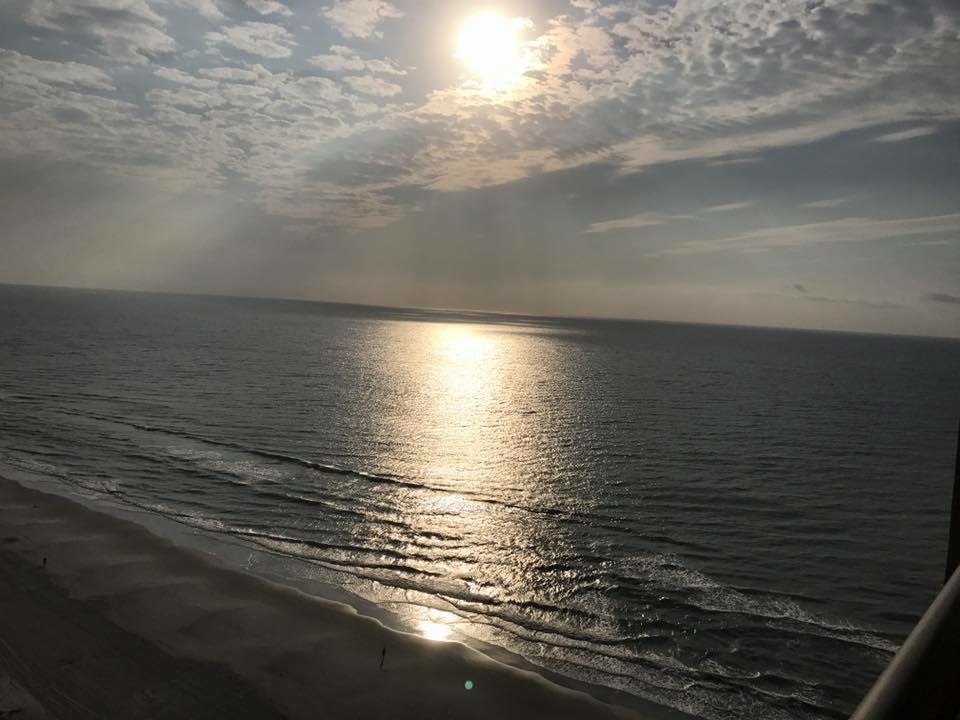 Sponsor(s) :
Premier, Waterpik, Hu-Friedy, Patterson and GSK
Date / Time
Fri, Oct 5, 2018 - Sat, Oct 6, 2018
Location
9800 Queensway Blvd.
Embassy Suites Kingston Plantation Oceanfront Resort
Myrtle Beach, SC