Overview
ILLINOIS DENTAL HYGIENISTS' ASSOCIATION
2021 ANNUAL CONFERENCE & GENERAL ASSEMBLY


November 5th & 6th, 2021
Gurnee, IL



The Illinois Dental Hygienists' Association's Annual Conference/General Assembly is our state conference, planned by dental hygienists, with the specific needs of dental hygienists as our top priority. Join your colleagues for up to 7 hours of CEUs presented by state and national speakers, social events, networking, and visit exhibitors and sponsors.
You will use CE Zoom for registration, payments, course surveys, printable CE certificates and as a site to save your CEUs should you need to access them in the future. Simply create an account at www.cezoom.com prior to registering for the conference. There may be a small fee from CE Zoom when you register for the conference.
FRIDAY (NOVEMBER 5):
8:00 AM-Registration/Breakfast/Sponsorship Exhibit
9:00 AM-Welcome/Announcements/Sponsorship Presentation
9:30 AM: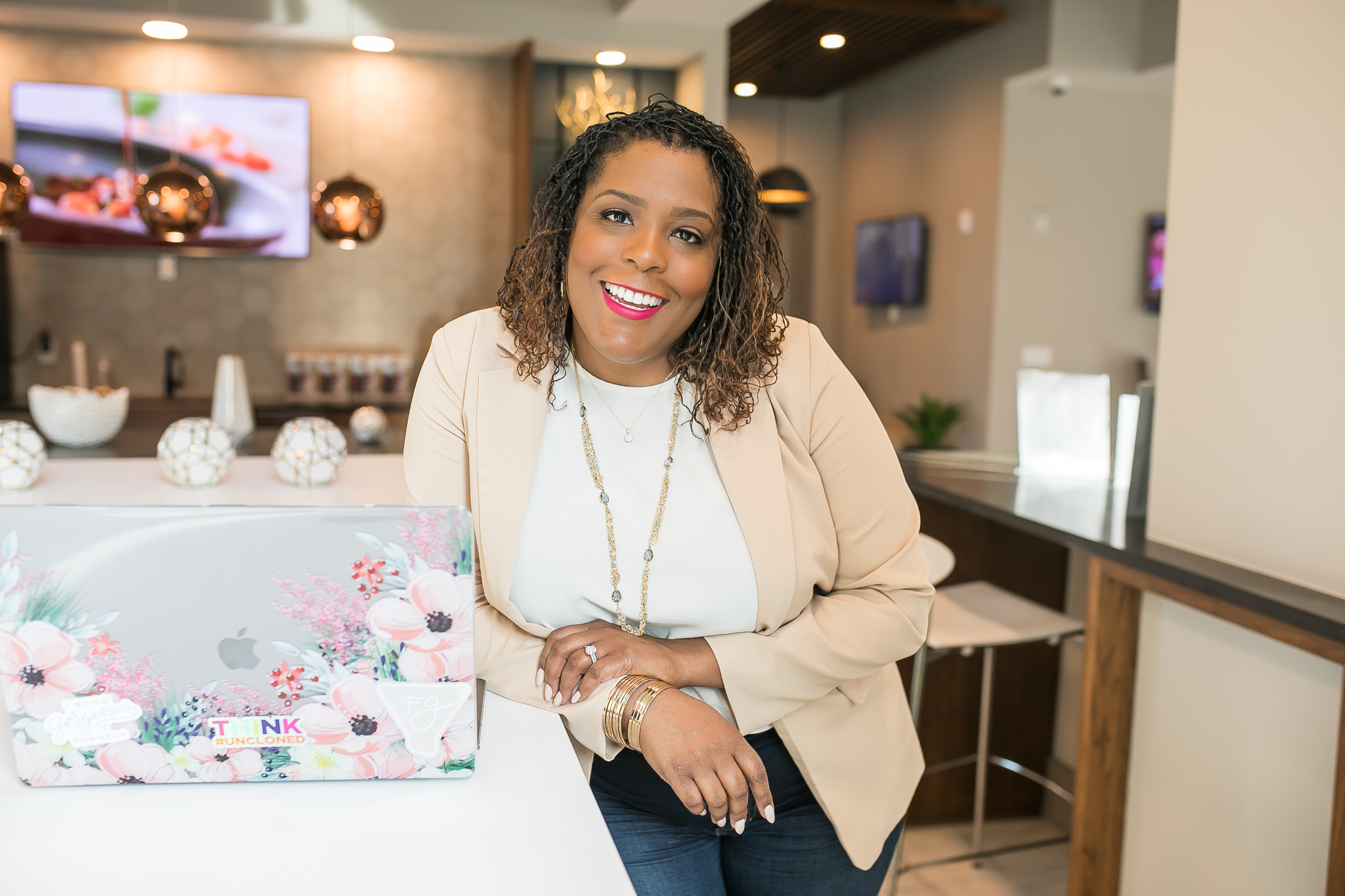 Jasmin Haley
"The Future OF DIVERSITY"
Dental professionals value the role that diversity contributes to society. Diversity has evolved and includes more than race and ethnicity. Many diverse populations are underserved or overlooked. There are a number of populations that have growing evidence of health disparities. Dental professionals must prepare themselves for the future of diversity and develop strategies to provide the best patient-centered care.
(3 CEUs)
12:30 PM-Lunch/Sponsorship Exhibits (Earn 1 CEU)/IDHA Information
2:30 PM: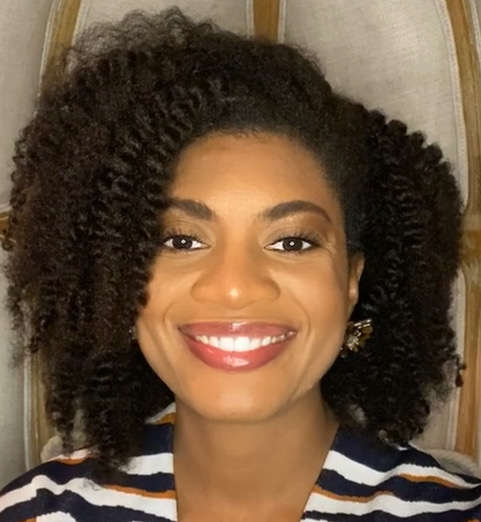 KARI CARTER-CHERELUS

"Strategic Solutions Used to Address and Manage Burnout"
According to the World Health Organization burnout syndrome is a result of chronic workplace stress that has not been successfully managed. Healthcare providers suffer from burnout at an alarming rate. Healthcare providers who suffer from burnout may deliver less than satisfactory patient care due to their overwhelming stress level. This interactive discussion will provide an overview on how to identify burnout, as well as provides strategies a clinician can take to overcome its damaging effects.
5:30 PM-End
ILHy-PAC Fundraiser to follow: Register on the IDHA.net HERE or use the QR Code on the flyer.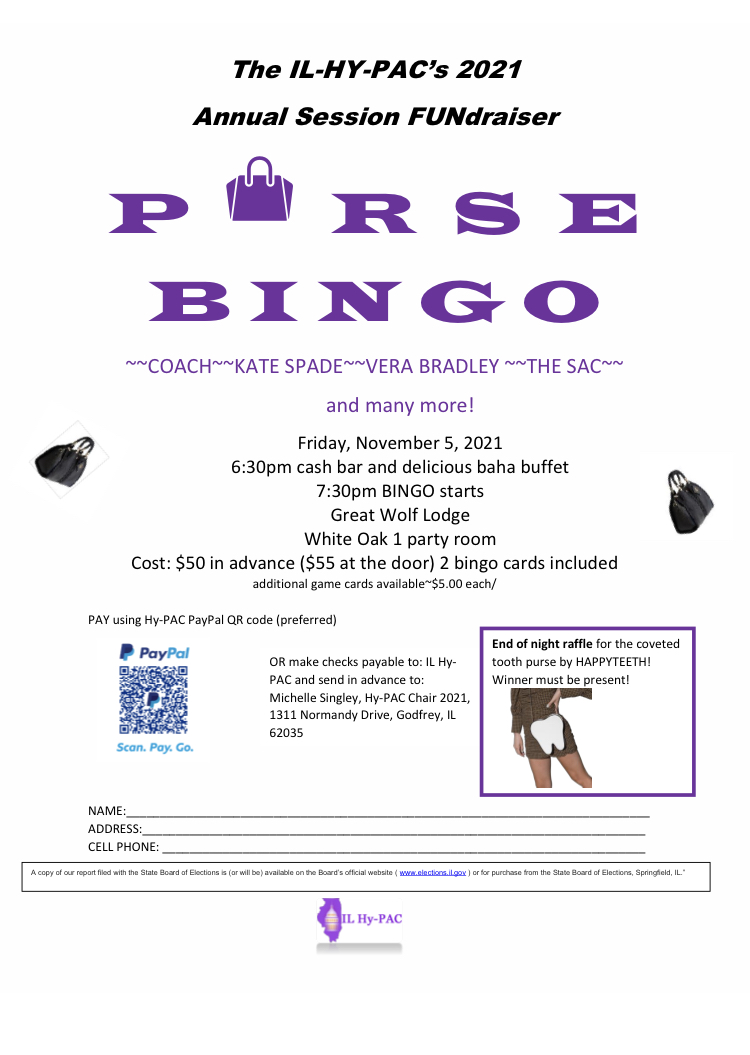 Lexi from Love Elle Photography will also be available to take headshot photos for just $75 (half price).
Book your appointment HERE.
Breakfast and lunch will be provided. Please email mail@idha.net if you have any food allergies or restrictions.
SATURDAY ( NOVEMBER 6):
8:00 AM: Registration/Breakfast
9:00 AM: General Assembly 1
Join us to learn about the business side of the association at our General Assembly. As a member you have a vote in the direction of the association. You will also be able to be nominated for a position, sign up for committees, and vote for new officers. Watch our new officers be installed.
Students welcomed! Join in on student activities.
12:30 PM: Lunch
1:30 PM: General Assembly 2
Board of Trustees Meeting right after General Assembly. The BOT are the ones who make the decisions about the association. They are made up of our executive officers and trustees from all 6 components.
Presidents' Reception will be after Board of Trustees Meeting. It is included with your registration!
There will also be a cash raffle both days! You must be present to win.
Full Weekend Conference Badge Pricing
Early - 9/30/2021*

Pre - 11/4/2021

Onsite - 11/5/2021

ADHA Member Rate

$130*

$155

$170

Potential Member Rate

$160*

$185

$200



Other Professionals

Student Rate

$160

$25

$185

$25

$200

$25
*Early bird registration ends 9/30/2021 !
Saturday Only (General Assembly) Registration: $35
Hotel Accomodations: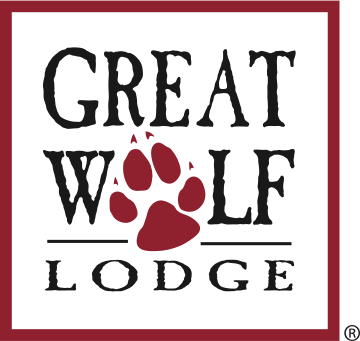 1700 Nations Dr, Gurnee, IL 60031
Reserve your room by calling the central reservation line: 1-844-485-9653 or going to greatwolf.com/Illinois.
Group Code: 2021IDHA
Bring your family and take advantage of the conference rates and discounts!
Date / Time
Fri, Nov 5, 2021 - Sat, Nov 6, 2021
Location
1700 Nations Dr
Gurnee, IL 60031
Tuition
ADHA Members: $155, Potential Members: $185, Other Dental Professionals: $185, Students: $25